So after months of driving lessons and the nervous weeks leading up to your all-important practical test, you've finally passed and can get on the roads independently. First things first, a huge congratulations, your hard work has paid off, and you've hit a super exciting milestone. Now comes the part that you have been looking forward to the most, buying your first car. Whether you have your dream set of wheels in mind or are keeping your options open, there's a lot to consider before making the investment. To make your journey just that little more straightforward and keep stress levels at a low, we've put together a guide on everything you need to know about finding the perfect first car!
Buying Your First Car Made Easy!
Buying your first car is likely to be the most significant investment in your life so far, so it's not a decision that should be taken lightly. While you may be eager to get behind the wheel for road trips with your friends, try not to rush the process. Your first car needs to have a balance between reliability, affordability, comfort and of course, style, so the more research, the better. Ultimately, you need a car that can help you to familiarise yourself with tackling the roads without the support of your instructor – and as they say, the real test doesn't begin until after you get your licence! Follow our tips below and begin your search for the ideal first car: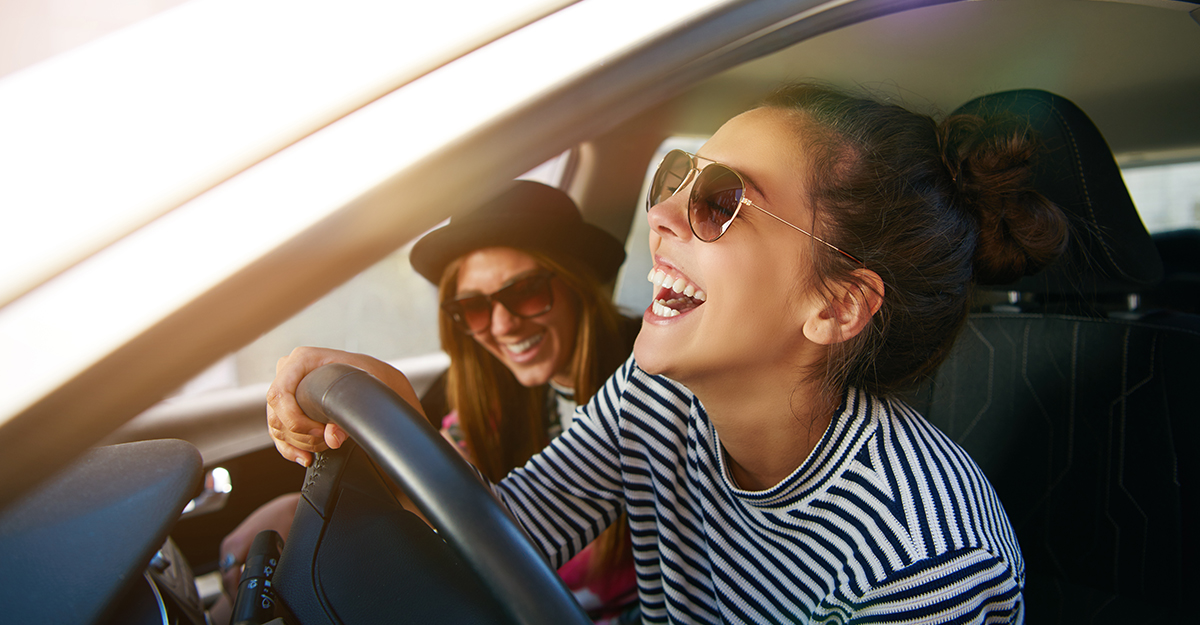 Much like any other more substantial investment, it's vital to determine a budget for your first car and stick to it. Although it can be tempting, be strict with yourself and ensure that you only search for vehicles that fit within your price range. Even if you are intrigued to see which features will be included if you bump up your budget just that extra few hundred, do not fall into the trap. It is always better to stay sensible with your first car when the likelihood of accidental dents and scratches are higher, then save the more expensive alternative for when you are more experienced.
According to Car Magazine, the average price that newly passed drivers spend on their first car is £3410, which is plenty to buy you a reliable vehicle in good condition. However, this is not a figure that everyone has to follow, and the budget will be based on your own circumstances. Some even opt for spending just a few hundred pounds on their first car to get them through the first year or so. Regardless of which route you choose, your budget must also include enough to cover the following:
Car Insurance – Insurance policies are notoriously expensive for new drivers, especially if you are under 25. We'll take a closer look at how to find the best deals for your premium later in our guide!
Car Tax – The amount of car tax you pay will be based on your vehicle age, make and model. Cars which emit the most CO2 emissions will be the most expensive to tax. More information on this can be found on AA.
Fuel – When determining your budget, don't forget to consider how much it will cost to fill up your tank. Between £30 to £40 is ideal for a full tank on a first car, so you want to avoid a vehicle that will cost you a fortune to keep fuelled.
Maintenance – If your car is over three years old, MOT testing and servicing will need to be scheduled annually to keep your vehicle roadworthy. Always factor maintenance costs into your budget as you must be able to cover any repairs that your mechanic recommends.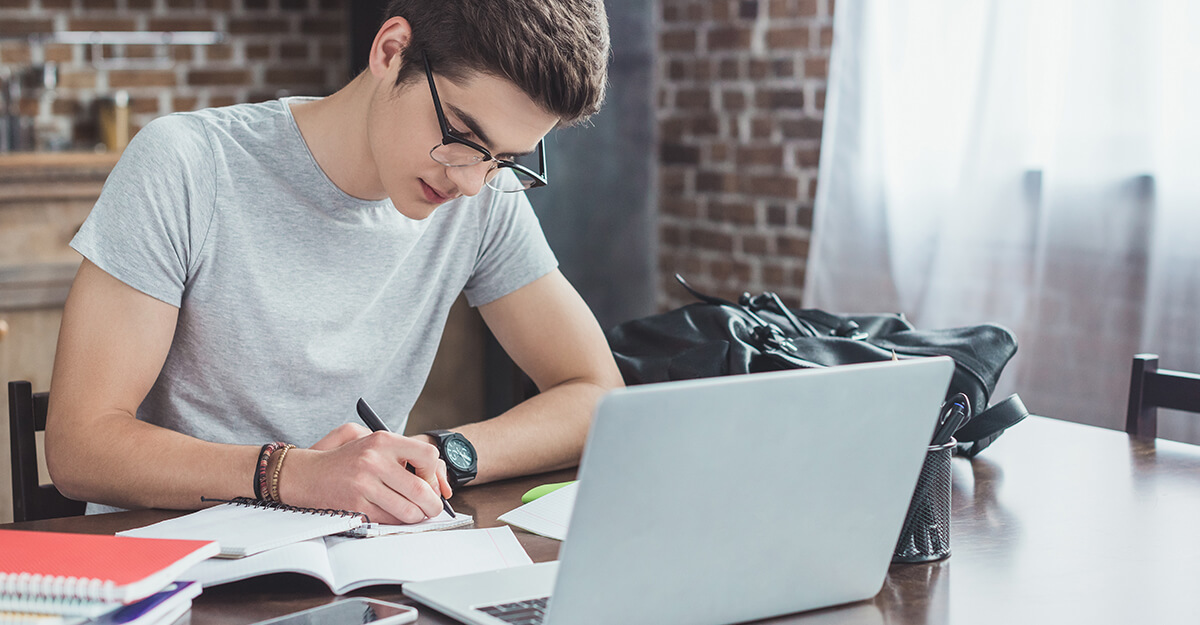 Once you have determined your budget, its time to begin the exciting search for your first car. One of the trickiest decisions will be whether you will opt for a new or used vehicle. Inevitably, if you have a limited budget, then a used car is likely to be your only option as the average cost of even a small vehicle is between £12,000 and £17,000. This is the route for almost all first time drivers as it means you will still be able to get a reasonable price once you eventually sell on your vehicle and buy your second. If you were to buy a brand new car, on the other hand, the value of the car would depreciate as much as 30% in its first year alone, meaning that you will lose money.
Although a used car is always recommended for new drivers, it would still prove beneficial to weigh up the options. To give you an idea, here are the advantages and disadvantages of purchasing a new versus used car:
New Car
| | |
| --- | --- |
| Advantages | Disadvantages |
| Usually comes with a warranty which covers repairs for the first few years | Money will be lost the moment you drive out of the dealership |
| New cars are designed with the latest technology and handy gadgets | New cars are far more expensive to purchase than a used vehicle |
| You may be offered special discounts and incentives by the dealership | You are likely to have to pay more in sales tax |
Used Car
| | |
| --- | --- |
| Advantages | Disadvantages |
| Used cars are much more affordable to purchase and maintain | The vehicle is unlikely to come with a manufacturer warranty |
| Tax and insurance premiums are likely to be cheaper | Depending on how old the vehicle is, the design may be basic without any modern technology |
| There will not be a significant depreciation in selling cost | You may come across hidden problems later on down the line and you will have to cover repairs |
Having worked with hundreds of customers over the years, offering everything from car body repairs in Milton Keynes to paintwork repairs in Buckingham, we've encountered our fair share of first-time drivers who have brought the most expensive, flashy first car and regret their decision the moment that they require repairs. It's inevitable that if you opt for a more luxurious vehicle, parts will come at a higher price tag, meaning you'll need plenty of cash to cover repairs should you run into a problem. It is for this reason that we would always recommend choosing something simpler for your first couple of years while you get comfortable on the roads. There are tonnes of excellent options which are cheap to maintain and repair without having to compromise on style.
When researching your first car options, if you are hoping for an affordable model which still looks great, we suggest considering those that fall into the Group 1 insurance category. Group 1 are those that are the cheapest to insure as they not only have a smaller engine but are often more economical, making them the perfect choice for first-time drivers. Almost all of the all-time favourite first cars fall into the Group 1 category; these include the following:
Nissan Micra
Hyundai i10
Ford KA
Volkswagen Polo
Ford Fiesta
Fiat Panda
For more information on Group 1 cars, take a look at Bought By Many or to begin shortlisting options, head over to Motors.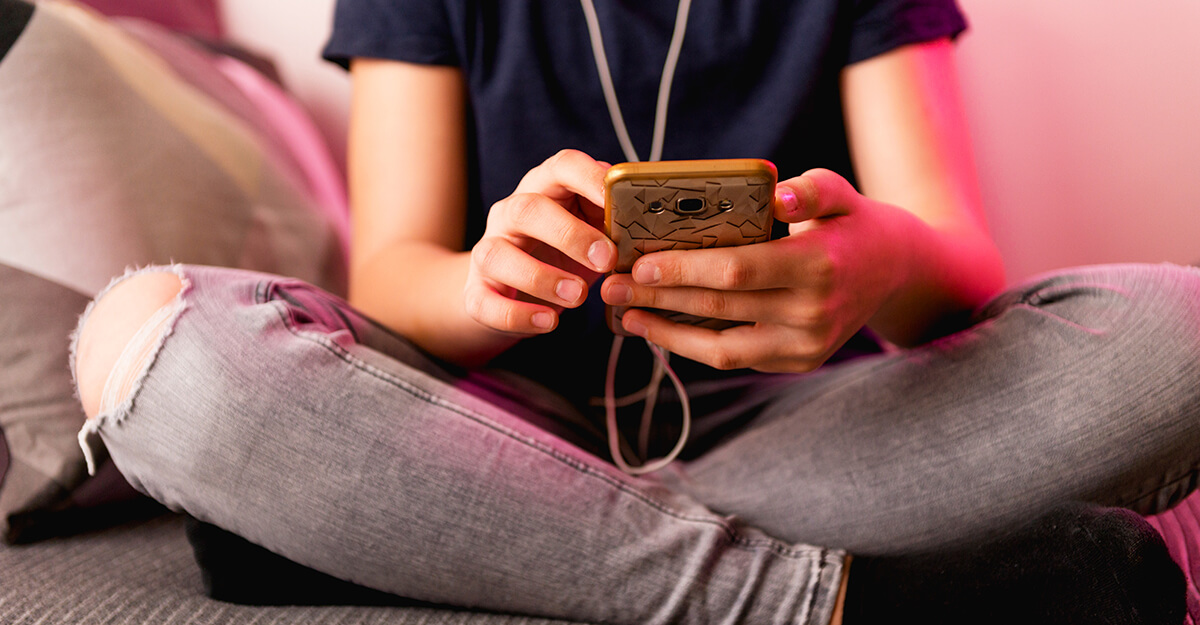 Before making any offers on a vehicle, it is imperative to schedule a visit to the dealership or seller to see the car in person. Although you never want to think the worst, some people are dishonest, so will advertise photos that are not necessarily accurate or fail to include in their description that there are issues with the internal components. As it is your first car, we recommend bringing along a family member or friend who is more experienced purchasing cars, who can point you in the right direction on what to look out for, as well as questions to ask the seller.
Depending on whether you are potentially purchasing from a dealership or independent seller, there will be different factors to keep an eye out for. For instance, if you are visiting a private seller, it will be vital to ensure that they have all of the relevant paperwork for the vehicle. If they are unable to provide you with documents, then it is a huge warning sign that the seller is not trustworthy. When buying from a dealership, on the other hand, you are likely to be in safer hands as most companies independently assess the vehicle before putting it up for sale. They also have laws and regulations that they must follow, meaning that every car they sell has to meet specific criteria.
If you have arrived at either the dealership or seller and everything looks to be up to scratch, there will be a number of aspects that you will now need to check. These are:
Mileage – Does the mileage fit with the age and condition of the vehicle?
Tyres – Do the tyres have adequate tread? Are they in good condition without any signs of damage? Is there a spare tyre and changing kit?
Bodywork – Are there are dents, scratches or faded patches in the paintwork? Are there any cosmetic issues you would like fixed before putting an offer in?
Seatbelts – How is the condition of the seatbelts? Are they fully functioning?
Rust – Are there are signs of rusting, particularly underneath the vehicle, under the bonnet or under the footwell mats?
Warning Lights – When the ignition is switched on, do any warning lights appear on the dashboard?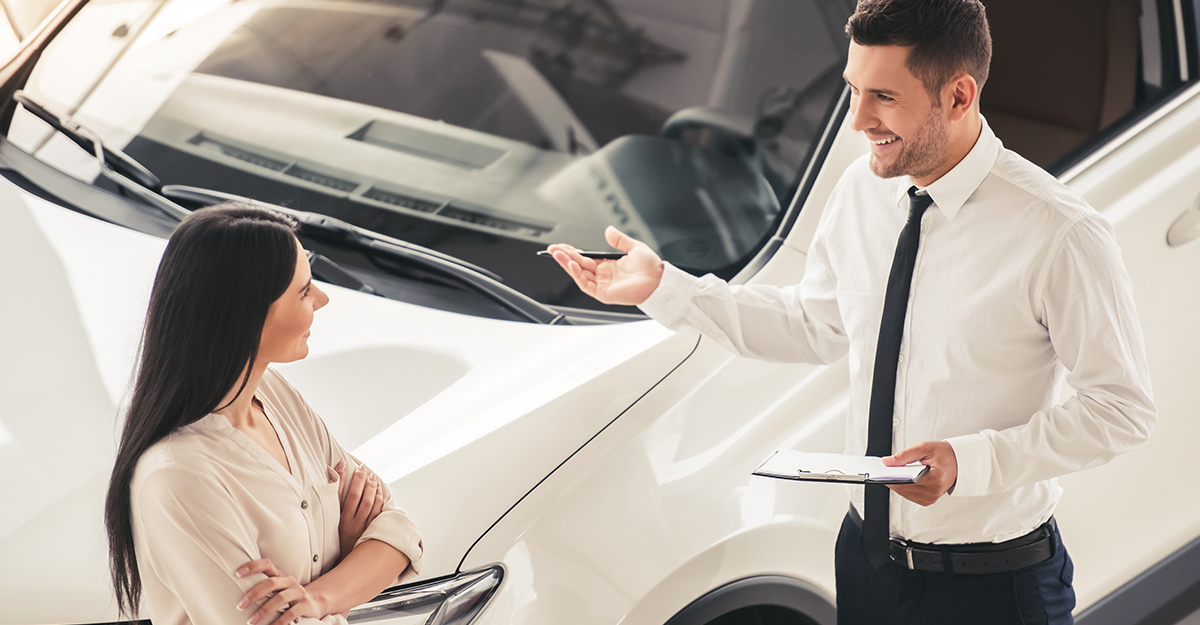 If you have assessed the vehicle and are happy with its condition, then its now time to move onto the final contributing factor towards whether you purchase the car or not – the test drive. Ultimately, you may adore the appearance of a vehicle, but if you do not feel confident when behind the wheel or feel out of your comfort zone, then you may need to reconsider. Of course, it's unlikely that you will invest in the same make and model that you completed your lessons in, so it will take some getting used to. However, you will always be able to gauge whether it is the right car for you through a test drive. If the dealer does not allow you to take the car for a spin around the block, then do not go ahead with the purchase. Much like lack of paperwork, refusal to allow a test drive is a huge red flag that there will be an underlying issue with the car.
When test driving a vehicle, keep an eye out for how the brakes perform, as well as how smooth the gears change and whether the steering wheel vibrates. If you spot problems with any of these, then it is essential to ask the dealership or seller to take a closer look as there may be issues. You should also aim to test how the car feels when driving both slow and fast, so ask whether you can take it on the main road to drive at a higher speed.
After your test drive, if all seems to be in full working order and you cannot see any faults, then great news, you can now buy your very first car!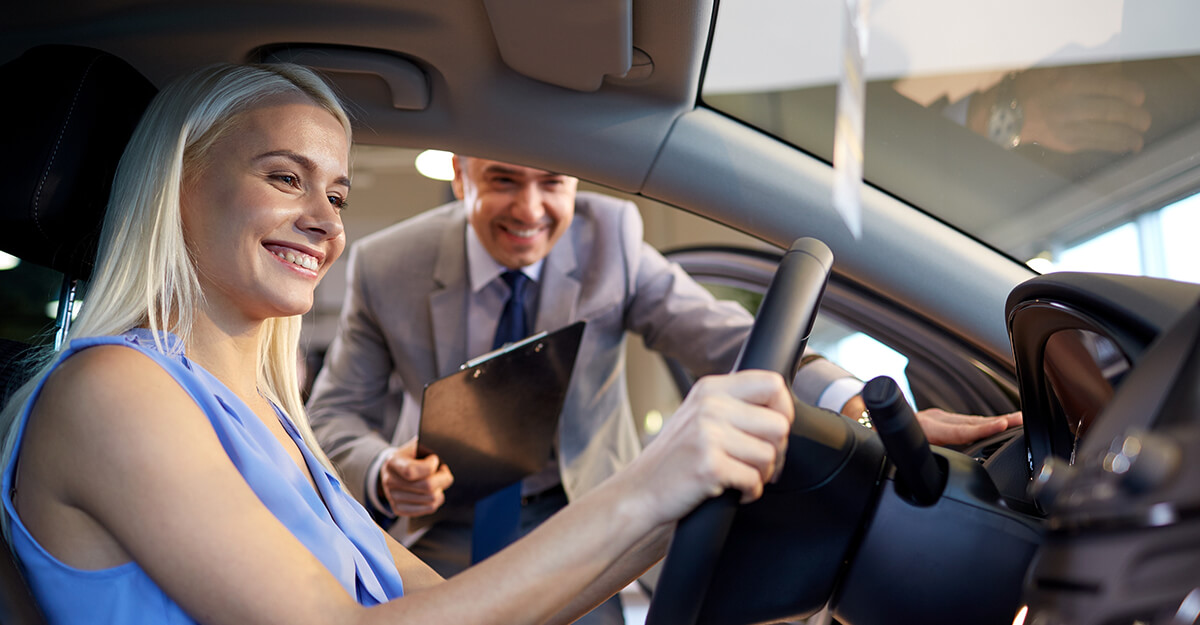 Before you can drive your new car away, you must make your car insurance arrangements; otherwise, you will not be legally covered. If you have purchased from a dealership, then it's likely you will buy your car then pick it up a few days later, leaving you plenty of time to organise a policy. However, if you have opted for a private seller, then they may ask for you to take the car home immediately after the purchase, meaning you'll need to make arrangements quicker.
When organising your first year of car insurance, keep in mind that, unfortunately, this will be your most expensive policy. Although it is incredibly unfair, insurance providers view new drivers as more prone to accidents, which means that premiums will be higher to cover the cost of a potential claim. Luckily, there are several handy tricks which will help you to save money and lower your policy cost, such as:
Opt For Black Box Insurance – A black box is a small device which is fitted to your car to monitor your driving performance. Insurance providers lower premiums for those who opt for a black box as they believe that as every journey is being tracked, you should be a safer and more responsible driver.
Add A Named Driver – Adding a second driver to your policy, whether this may be a parent, sibling or family member, will help to save money on your policy. Experienced drivers who have a clean record will be seen as more reliable, so if you say that you will be sharing your car with them, your policy will be lowered.
Improve Security – If your vehicle can deter criminals from vandalising or worst-case scenario, theft, then that will be one less risk on your policy. This can include anything from keeping your car in a garage overnight or fitting a dashcam.
4 Young Drivers has put together a super handy article with more tips on how to make your car insurance more affordable.
Finding The Perfect First Car!
Purchasing your first car couldn't be more exciting; however, it is vital to ensure that you do plenty of research before investing. Not only do you need to love the appearance of your car, but it also needs to prove reliable for your first few years on the roads. There would be nothing worse than having to pay out for constant repairs during the years where your insurance is already making a significant dent in your bank account!
If you do fall into any issues and require assistance, then the Scuff n Scratch team are always on hand to provide reputable yet affordable repairs. With experience in a wealth of services such as crash repairs in Milton Keynes and vandal key scratch repairs in Buckingham, getting back behind the wheel in minimal time has never been easier!