It can feel as though the second you wash your vehicle a bird decides to leave its droppings on your bonnet, or the heavens suddenly open as soon as you drive your car out of the car wash. So, what's the point in washing it in the first place?
The collection of dirt, bird droppings and other things your vehicle gets covered in can cause damage to the bodywork, creating scratches, rusting and in some cases, the paint may begin to fade. By cleaning your car, it gets rid of all of the elements that could potentially cause harm to your precious vehicle. This is why it is important to make sure that you complete regular cleaning of your car, whether this is small regular cleaning to remove faeces, or a full inside and outside wash every 2-3 weeks. To make sure that you are cleaning your car properly, we have created a fool proof guide on how to wash your car at home!
A Guide On How To Wash Your Car At Home
Washing your car seems like a relatively easy task, right? Well, there are many different surfaces and materials used to piece your car together, meaning that you need to take extra care when cleaning each section and ensure that you are using the right products to avoid damage. For example, your windows will need special products to prevent smears, while products for leather interiors can't contain harsh chemicals. With so many things to think about, it can be hard to know what's the right and wrong thing to do. As specialists in car body repairs in Milton Keynes, our team have seen their fair share of damaged vehicles caused by neglect, which is why we have the perfect solution to prevent this from happening to you. Let's take a closer look at how to clean your car properly: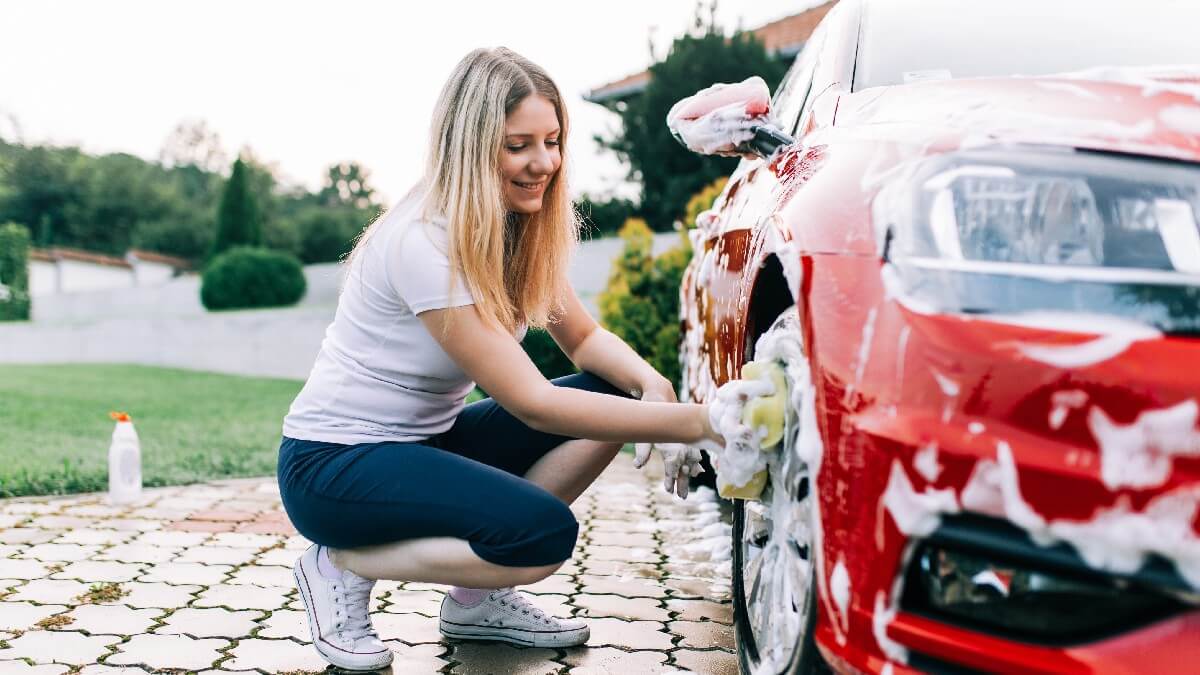 Your car windows are one of the most important places to clean on your vehicle, as reduced visibility can cause potential hazards and accidents. Although you are able to temporarily clean your front windscreen windows with your windscreen wipers and washer fluid, stubborn bugs and dirt can still cling to the surface, making it almost impossible to thoroughly clean with your wiper blades. Luckily, cleaning your windows is much easier than you may think, and with a little warm water, you can get all kinds of dirt and debris removed from the vehicle. One thing, however, to watch out for is the fact that your windscreen and windows can easily smear, leaving you with yet again reduced visibility. To prevent this from happening, you need products and equipment to cut through any grease or dirt to ensure that it is thoroughly removed from the surface. So, here are all of the tools and steps on how to clean car windows:
Tools You Will Need
Microfibre Cloth
Soap & Water
Squeegee
Instructions To Clean
Start by making some soapy water in a bucket with warm but not hot water.
Place your microfibre cloth into the bucket, ensuring that the entire cloth is soaked.
Then, thoroughly wipe the windows down. If you have any stubborn areas, then try soaking the cloth and placing it over the area for a few minutes to soften the dirt.
Once the windows have been cleaned, use your squeegee to wipe the water.
For an extra shine, we recommend using a window cleaning spray and then using a microfibre cloth to wipe it.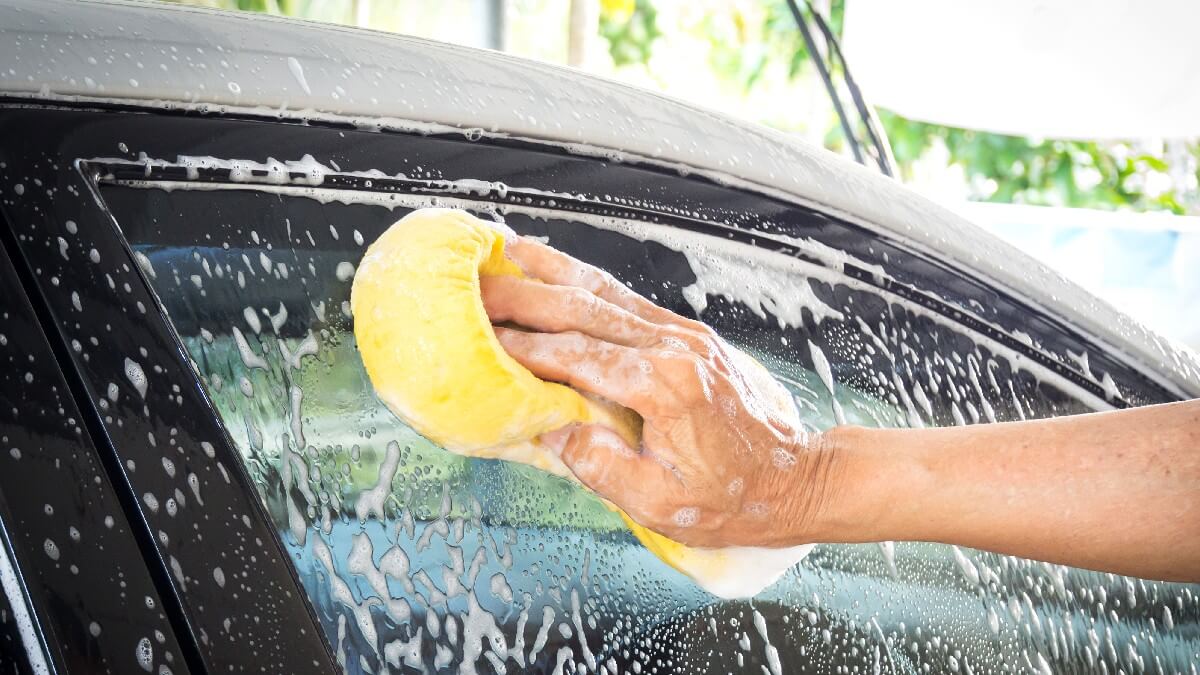 The inside of your car can seem even harder to keep clean, with takeaway wrappers on the floor, bottles in the cup holders and mud from who knows where in the footwells. As this is one of the hardest parts to keep clean, we recommend that you try your best at the end of every trip to make sure that there is nothing inside the vehicle. This allows you to clean the inside of your car every now and then with a hoover and polishing products to bring it back to life.
One of the main reasons why you should clean the interior of your car is because it can create stains, marks and even tears on the seats. To avoid this from happening, here are some tips on how to clean the inside of your car:
Tools You Will Need
Rubbish Bag
Vacuum Cleaner
microfibre Cloth
Polish Spray or Leather Cleaner
Instructions For Cleaning
Begin by taking any rubbish out of your car and either putting it in its rightful place or popping it into your rubbish bag.
Then, using your hoover, vacuum up any dirt in your car by taking the carpets out of the footwell. If you have mud that has got stuck in the carpets, then you can find a range of carpet cleaners online.
Place the carpets back into the footwells and then use your polish or leather cleaner and microfibre cloth to clean the dashboard.
Once finished, treat yourself to a nice air freshener!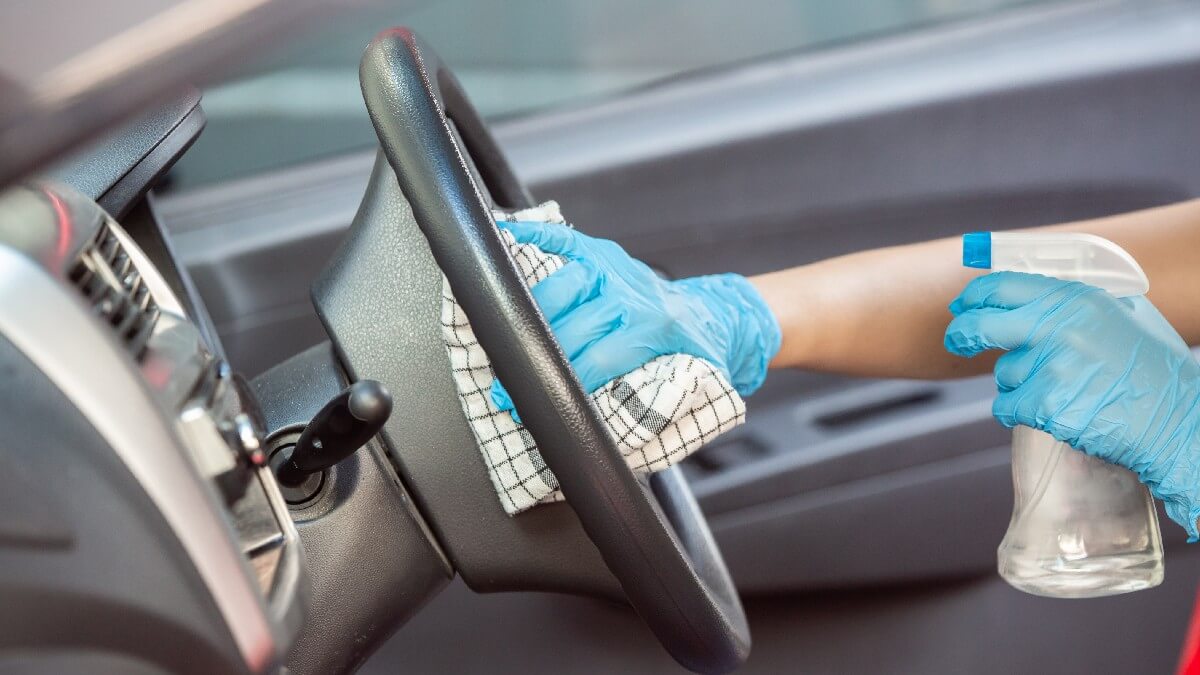 Have you spilt some coffee on your car seats and left a stain, or are your white car seats starting to look a little grey and discoloured? If so, then it's probably time to give your car seats a deep clean. You may be surprised to find out that it's pretty simple to wash your car seats, and you don't need a special machine and equipment to do it yourself. All you need are some good quality products that will take stains and marks out of your car seats without causing damage to the materials. It is important to make sure that you look into the products that you use, as some may be more suitable for leather and others for fabric materials. To make sure that you prevent damage to your car seats, here is our method on how to wash your car seats at home for both leather and cloth seats:
Cleaning Leather Seats
You can easily wipe down most stains using leather wipes.
However, if you still have some stains left, then grab yourself some leather cleaner or mild soap and use a soft, damp cloth in a rotating motion.
Rinse the seat with another damp cloth until the soap or cleaner has been fully removed.
Use a dry cloth on the seat and then apply some leather protection or conditioner.
Cleaning Cloth Seats
Start by using a vacuum cleaner to remove crumbs and debris from the seats.
Using upholstery cleaner, spray one part of the seat until damp and use a soft brush to scrub the area.
Once you have finished one part of the seat, move onto the next.
After washing your seats, leave the doors open to allow them to fully dry.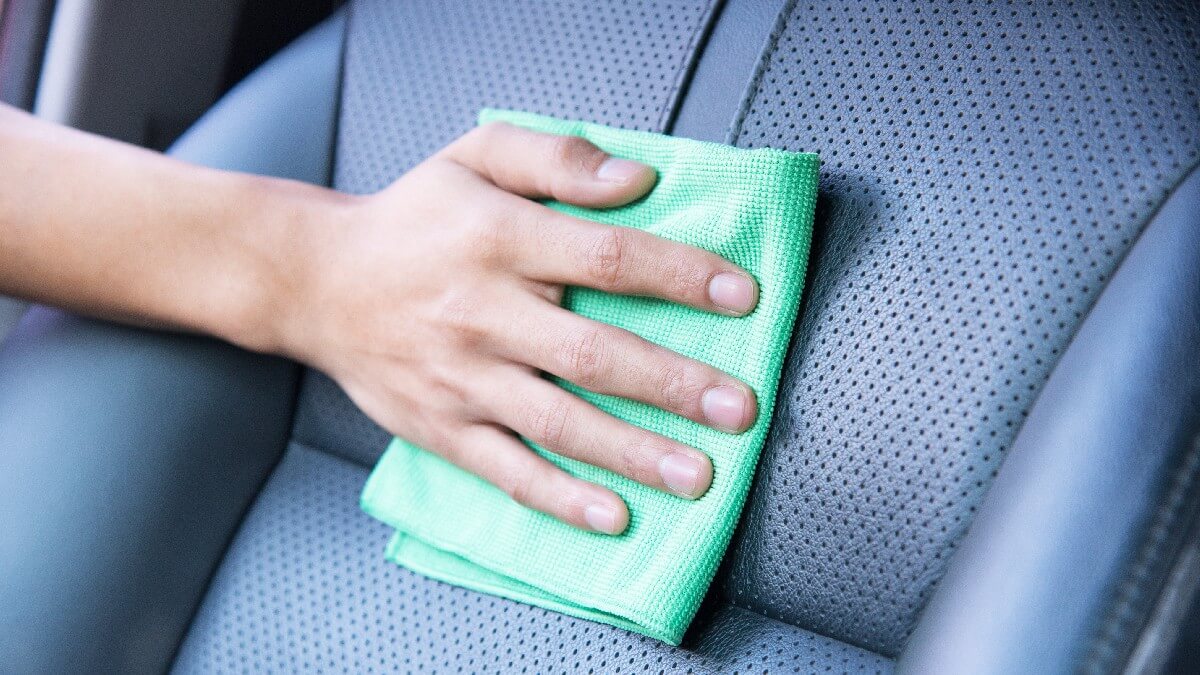 One of the most overlooked areas when cleaning your car is the underside of the vehicle, which is likely to be one of the dirtiest areas of your vehicle and yet one of the most important. For this reason, it is extremely important to make sure that when you clean your car, you also clean the underside of the vehicle. It is always important to remember that when cleaning the underside of your vehicle, it must be cool; otherwise, the cleaning products will dry too quickly. For cleaning the underside of the car, it is a lot easier to use a pressure washer as it will provide you with the perfect amount of force. As well as your power washer, you will also need a strong degreaser. So, let's get stuck into how to wash the underside of your car:
Instructions For Cleaning
Begin by spraying the underside of your car with your power washer to remove most of the dirt and debris.
Coat the undercarriage with your degreaser and leave it for about 20 minutes.
Repeat the first step and continue until you feel that the underside is nice and clean.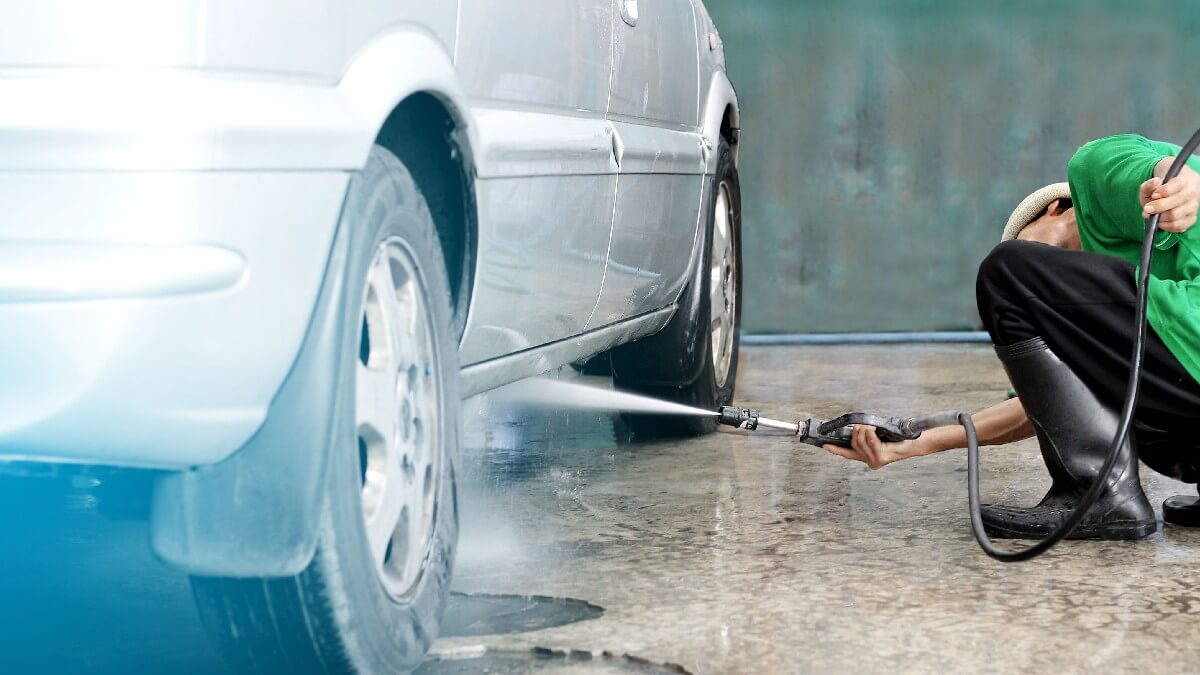 Now to one of the most aesthetically important parts of the car; the outside! For car owners that wish to maintain a professional and clean vehicle, you tend to focus on the outside of the car. Luckily, with the right equipment and products, you can easily clean the exterior of your vehicle fairly quickly. When cleaning the body of the car, it is important to make sure that you do not use abrasive tools or strong chemicals, as they can damage the paintwork. You also want to consider whether you add wax or conditioner to the car after washing, and if so, have this prepared ready for cleaning.
Tools You Will Need
Instructions For Cleaning
You will need to first make sure that you have a nice dry day for cleaning your car.
To start cleaning the car, dunk your sponge into your soapy water and then apply it to the car in circular motions. Be sure to get rid of any stubborn debris.
For your wheels, use the power washer to remove dirt and grease, avoiding the body of the car.
After you have cleaned your vehicle, hose it down with some water and then use a dry microfibre cloth to dry the vehicle as this will prevent smudges.
Once dry, apply some car wax to your wax pad and apply to the vehicle in small circular motions.
After applying the wax, use another dry microfibre cloth to wipe the wax off the car.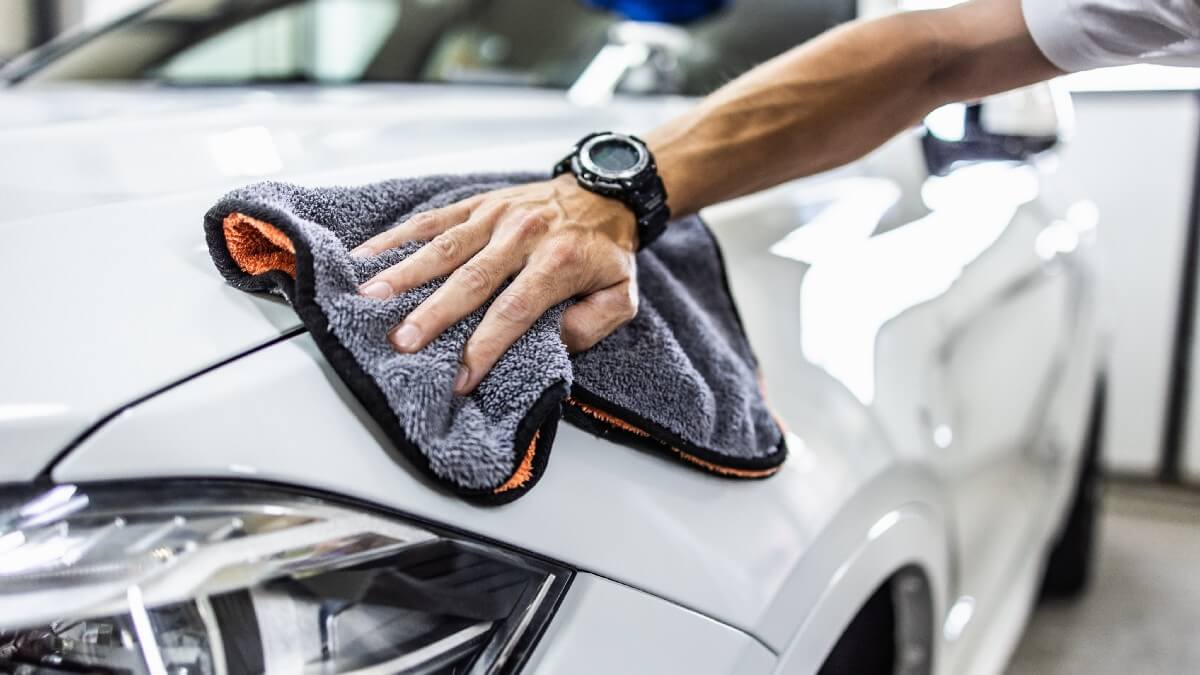 What To Do If Your Car Becomes Damaged
It is important to make sure that you follow the advice provided above, as using the wrong products and equipment can cause damage to your vehicle. For example, using a pressure washer on your car paintwork can chip the paint, and scrubbing too hard on your seats can cause it to rip. However, if you do happen to damage your vehicle, there are some easy solutions to repairing your car with our team. We have years of experience in providing car body repairs in Milton Keynes and paint work repairs in Milton Keynes, colour matching your paint work to ensure a seamless and professional finish. Whether you have fine scratches or a large dent, our team are just a phone call away to make your car look brand new with car body repairs in Buckingham.
Maintain A Clean & Pristine Vehicle
It's as easy as that to keep your vehicle looking pristine, and all of it can be achieved at home on the driveway! By washing your vehicle regularly or whenever it becomes dirty, you can minimise the risk of damaging your cars bodywork as well as increasing the resale value of your car. So, next time you wash your vehicle, keep in mind our top tips, and you'll be able to enjoy a car that looks brand new!